Senior Staff Scientist, Research and Development
Personal Statement
Finding ways to harness the power of the immune system for the purpose of cancer therapy and prevention has been my passion for the last 14 years. The ability to accurately monitor the intricacies of the immune system has been vital for my studies. I came to C.T.L. because I believe their contributions to immune monitoring will undoubtably improve the field of tumor immunology resulting in new and improved cancer therapies as well as other disease states.
Education and Training
I received my B.S. from the University of Nebraska, and my PhD in Biomedicine from Kent State University. As a post-doctoral fellow, I worked on a therapeutic dendritic cell vaccine aimed at treating early stage HER2pos breast cancer. After earning a position as a Sr. Research Associate at Kent State University, I expanded my studies to include numerous other cancers as well as later stage cancers.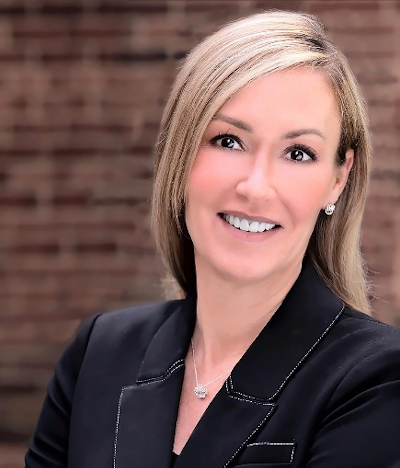 Publications
Ghimirey, Nirmala, et al. "Sunitinib Combined with Th1 Cytokines Potentiates Apoptosis in Human Breast Cancer Cells and Suppresses Tumor Growth in a Murine Model of Her-2Pos Breast Cancer." International Journal of Breast Cancer 2021 (2021): 8818393.
Huang, E., et al. "Calcium Mobilizing Treatment Acts as a Co-Signal for Tlr-Mediated Induction of Interleukin-12 (Il-12p70) Secretion by Murine Bone Marrow-Derived Dendritic Cells." Cell Immunol 314 (2017): 26-35.
Namjoshi, Prachi, et al. "T-Helper 1-Type Cytokines Induce Apoptosis and Loss of Her-Family Oncodriver Expression in Murine and Human Breast Cancer Cells." Oncotarget (2016).
Oechsle, C. M., et al. "Statin Drugs Plus Th1 Cytokines Potentiate Apoptosis and Ras Delocalization in Human Breast Cancer Lines and Combine with Dendritic Cell-Based Immunotherapy to Suppress Tumor Growth in a Mouse Model of Her-2(Pos) Disease." Vaccines (Basel) 8.1 (2020).
Showalter, L. E., et al. "Th1 Cytokines Sensitize Her-Expressing Breast Cancer Cells to Lapatinib." PLoS One 14.1 (2019): e0210209.
Showalter, Loral, Brian J. Czerniecki, and Gary K. Koski. "Th1 Cytokines in Conjunction with Pharmacological Akt Inhibition Potentiate Apoptosis of Breast Cancer Cells in Vitro and Suppress Tumor Growth in Vivo." Oncotarget 11.30 (2020): 2873-88.
Sinharoy, P., et al. "Trpa1 and Trpv1 Contribute to Propofol-Mediated Antagonism of U46619-Induced Constriction in Murine Coronary Arteries." PLoS One 12.6 (2017): e0180106.