Senior Staff Scientist, Research and Development
Personal Statement
With immune- and gene therapy gaining increasing maturity for treatment of human diseases, it has become crucial to develop novel approaches for gaining insights into complex immune responses. Here at CTL, I am combining the skills I gained in biochemistry, genetics, and bioinformatics to develop novel tools to help our clients with their research goals.
Education and Training
Ph.D. in Biochemistry & Proteomics, University of Paris-Sud, France
Master of Science in Health and Life Sciences, Protein Engineering Specialty, University of Nancy, France
Bachelor of Science in Health and Life Sciences, Biochemistry and Molecular Biology Specialization, University of Nancy, France
Research Associate & Bioinformatician, CWRU, Cleveland, USA
American Diabetes Association (ADA) post-doctoral fellow, CWRU, Cleveland, USA.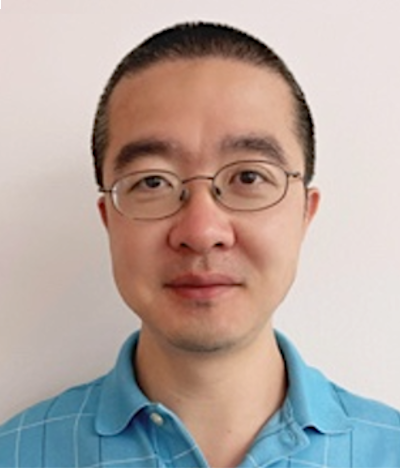 Publications
Roret T, Zhang B, Moseler A, Dhalleine T, Gao XH, Couturier J, Lemaire SD, Didierjean C, Johnson MK, Rouhier N. Atypical Iron-Sulfur Cluster Binding, Redox Activity and Structural Properties of Chlamydomonas reinhardtii Glutaredoxin 2. Antioxidants (Basel), 2021; 10 (5), 803
Gao XH* et al, Discovery of a redox-thiol switch regulating cellular energy metabolism. Co-senior author Mol. Cell. Proteomics 2020; 19 (5), 852-870.
Farabaugh K et al, PACT-mediated PKR activation acts as a hyperosmotic stress intensity sensor weakening osmoadaptation and enhancing inflammation. eLIFE 2020; 9, e52241.
Guan BJ, van Hoef V, Jobava R, Elroy-Stein O, Valasek LS, Cargnello M, Gao XH, Krokowski D, Merrick WC, Kimball SR, Komar AA, Koromilas AE, Wynshaw-Boris A, Topisirovic I, Larsson O, Hatzoglou M. A Unique ISR Program Determines Cellular Responses to Chronic Stress. Mol Cell. 2017; 68 (5), 885-900.
Yadav V, Gao XH, Willard B, Hatzoglou M, Banerjee R, Kabil O. Hydrogen sulfide modulates eukaryotic translation initiation factor 2α (eIF2α) phosphorylation status in the integrated stress-response pathway. J Biol Chem. 2017; 292 (32), 13143-13153.
Krokowski D, Guan BJ, Wu J, Zheng Y, Pattabiraman PP, Jobava R, Gao XH, Di XJ, Snider MD, Mu TW, Liu S, Storrie B, Pearlman E, Blumental-Perry A, Hatzoglou M. GADD34 Function in Protein Trafficking Promotes Adaptation to Hyperosmotic Stressin Human Corneal Cells. Cell Rep. 2017; 21 (10), 2895-2910.
Farabaugh KT, Majumder M, Guan BJ, Jobava, R, Wu J, Krokowski D, Gao XH, Schuster A, Longworth M, Chan ED, Bianchi M, Dey M, Koromilas AE, Ramakrishnan, Hatzoglou M. PKR mediates inflammatory response induced by hyperosmotic stress. Mol Cell Biol, 2016; 37 (4), e00521-16.
Ziosi M, Di Meo I, Kleiner G, Gao XH, Barca E, Sanchez-Quintero MJ, Tadesse S, Jiang H, Qiao C, Rodenburg RJ, Scalais E, Schuelke M, Willard B, Hatzoglou M, Tiranti V, Quinzii CM. Coenzyme Q deficiency causes impairment of the sulfide oxidation pathway. EMBO Mol Med. 2016; 9 (1), 96-111.
Kenche H, Ye Z, Vedagiri K, Richards DM, Gao XH, Tew KD, Townsend DM Blumental-Perry A. Adverse outcomes associated with cigarette smoke radicals related to damage to protein disulfide isomerase. J Biol Chem. 2016; 291 (9), 4763-4778.
Gao XH et al., Quantitative H2S-mediated protein sulfhydration reveals metabolic reprogramming during the Integrated Stress Response. eLIFE. 2015; 4, e10067.
Merry CR, Forrest ME, Sabers JN, Beard L, Gao XH, Hatzoglou M, Jackson MW, Wang Z, Markowitz SD, Khalil AM. DNMT1-associated long non-coding RNAs regulate global gene expression and DNA methylation in colon cancer. Hum Mol Genet. 2015; 24 (21), 6240-6253.
Morisse S, Zaffagnini M, Gao XH, Lemaire SD, Marchand CH. Insight into protein S-nitrosylation in Chlamydomonas reinhardtii. Antioxid Redox Signal. 2014; 21 (9), 1271-1284.
Saikia M, Jobava R, Parisien M, Putnam A, Krokowski D, Gao XH, Guan BJ, Yuan Y, Jankowsky E, Feng Z, Hu GF, Pusztai-Carey M, Gorla M, Sepuri NB, Pan T, Hatzoglou M. Angiogenin-cleaved tRNA halves interact with cytochrome c protecting cells from apoptosis during osmotic stress. Mol Cell Biol. 2014; 34 (13), 2450-2463.
Gao XH, Qanungo S, Pai HV, Starke DW, Steller KM, Fujioka H, Lesnefsky EJ, Kerner J, Rosca MG, Hoppel CL, Mieyal JJ. Aging-dependent changes in rat heart mitochondrial glutaredoxins-Implications for redox regulation. Redox Biol. 2013; 1 (1), 586-598.
Mourier G, Hajj M, Cordier F, Zorba A, Gao X, Coskun T, Herbet A, Marcon E, Beau F, Delepierre M, Ducancel F, Servent D. Pharmacological and structural characterization of long-sarafotoxins, a new family of endothelin-like peptides: Role of the C-terminus extension. Biochimie. 2012; 94 (2), 461-470.
Sabens Liedhegner EA, Gao XH, Mieyal JJ. Mechanisms of altered redox regulation in neurodegenerative diseases-focus on s-glutathionylation. Antioxid Redox Signal. 2012; 16 (6), 543-566.
Zaffagnini M, Bedhomme M, Marchand CH, Couturier JR, Gao XH, Rouhier N, Trost P, Lemaire SP. Glutaredoxin s12: unique properties for redox signaling. Antioxid Redox Signal. 2012; 16 (1), 17-32.
Gao XH, Zaffagnini M, Bedhomme M, Michelet L, Cassier-Chauvat C, Decottignies P, Lemaire SD. Biochemical characterization of glutaredoxins from Chlamydomonas reinhardtii: Kinetics and specificity in deglutathionylation reactions. FEBS Lett. 2010; 584 (11), 2242-2248.
Bedhomme M, Zaffagnini M, Marchand CH, Gao XH, Moslonka-Lefebvre M, Michelet L, Decottignies P, Lemaire SD. Regulation by glutathionylation of isocitrate lyase from Chlamydomonas reinhardtii. J Biol Chem 2009; 284 (52), 36282-36291.
Gao XH, Bedhomme M, Veyel D, Zaffagnini M, Lemaire SD. Methods for analysis of protein glutathionylation and their application to photosynthetic organisms. Mol. Plant. 2009; 2 (2), 218-235.
Gao XH, Bedhomme M, Michelet L, Zaffagnini M, Lemaire SD. Glutathionylation in Photosynthetic Organisms. In J-P Jacquot, ed, Oxidative stress and redox regulation in plants, Advances in Botanical Research, Vol 52. Academic Press, Burlington 2009; 52, 363-403.