Ann-Charlott Salabarria, Ph.D.
Junior Scientist at CTL
Personal Statement
Whether we are sick or healthy our immune system is critically involved in how we live life. This notion has been fascinating me and I have therefore pursued opportunities to study immune responses in different contexts throughout my career. Here at CTL I am now excited to see how my previous expertise along with the company's leading know how in immune monitoring can be used to help our clients with their immune monitoring studies.
Education and Training
2015-2018 University of Cologne, Germany, -- Ph.D. on Immunology of corneal transplantations
2013-2015 University of Amsterdam, The Netherlands -- M.Sc. Biomedical Science-Infections and Immunity
2010-2013 University of Dundee,UK & Hochschule Bonn-Rhein-Sieg, Germany [double degree program] --B.Sc. Molecular Genetics & B.Sc. Applied Biology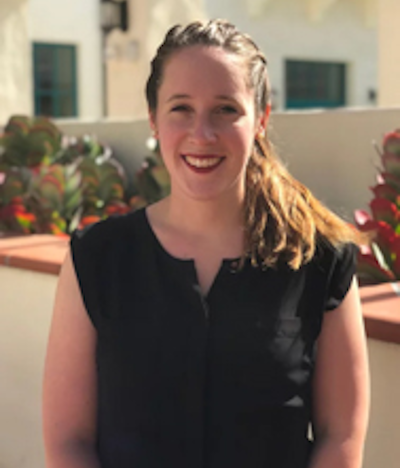 Publications
Luong T, Salabarria A-C, et al.; Standardized bacteriophage purification for personalized phage therapy. Nature Protocols 15 (9), 2867-2890 (2020)    
Luong T, Salabarria A-C, et al.; Phage therapy in the resistance era: where do we stand and where are we going? Clinical Therapeutics 42 (9), 1659-1680 (2020)
Salabarria A-C, Koch M, et al; Topical VEGF-C/D Inhibition Prevents Lymphatic Vessel Ingrowth into Cornea but Does Not Improve Corneal Graft Survival. Journal of Clinical Medicine 9 (5),1270 (2020) 
Hos D, Matthaeia M, Bock F, Maruyamac K, Notara M, Clahsen T, Hou Y, Le VNH, Salabarria A-C et al.; Immune reactions after modern lamellar (DALK, DSAEK, DMEK) versus conventional penetrating corneal transplantation. Progress in Retinal & Eye Research 73, 100768 (2019)  
Salabarria A-C, Braun G, et al. Local VEGF-A blockade modulates the microenvironment of the corneal graft bed. American Journal of Transplantation 19 (9), 2446-2456 (2019)  
Willrodt A-H, Salabarria A-C, et al.; ALCAM mediates DC migration through afferent lymphatics and promotes allospecific immune reactions. Frontiers in Immunology, section Alloimmunity and Transplantation 10, 759 (2019)  
Reuer T, Schneider A-C, et al.; Semaphorin 3F modulates corneal lymphangiogenesis and promotes corneal graft survival. Investigative Ophthalmology & Visual Science 59(12), 5277-5284 (2018) 
Le VNH, Schneider A-C, et al.; Fine Needle-Diathermy Regresses Pathological Corneal (Lymph) Angiogenesis and Promotes High-Risk Corneal Transplant Survival. Nature: Scientific Reports 8(1),1-8(2018)
Hou Y, Le VNH, Clahsen T, Schneider A-C et al.; Photodynamic therapy leads to time dependent regression of pathologic corneal (lymph) angiogenesis and promotes high-risk corneal allograft survival. Invest Ophthalmol Vis Sci. 58(13), 5862-5869 (2017)
Bock F, Onderka J, Braun G, Schneider A-C, et al..; Identification of novel endogenous anti(lymph)angiogenic factors in the aqueous humor. Invest Ophthalmol Vis Sci. 57(15), 6554-6560 (2016)
Vyas M, Schneider A-C, et al.; Mono- and dual-targeting triplebodies activate natural killer cells and have anti-tumor activity in vitro and in vivo against chronic lymphocytic leukemia, OncoImmunology 5(9), e1211220 (2016)