About CTL and CTL-Europe
Cellular Technology Limited (CTL) is a privately held biotechnology company headquartered in Shaker Heights, a suburb of Cleveland, OH, USA with ~ 150 fulltime employees. CTL-Europe, located in Bonn, Germany, is CTL's exclusive distributor for Europe, Africa and The Middle East.

Our company is family owned and privately held—dedicated to a mission rather than focused on profits. Our mission is to help the medical field progress by improving cell-based immune monitoring abilities, thereby enabling basic immunological research, regulated clinical trials, and eventually clinical diagnostics.
A spinoff of Case Western Reserve University, the company was founded by Prof. Paul V. Lehmann and scientists working with him on immune monitoring with the intent to help fellow scientists in their respective immune monitoring efforts. CTL maintains an active immune-monitoring-focused research program presently employing 22 M.D./Ph.D.- level scientists to extend the limits of immune monitoring, and to share the expertise gained with the research community.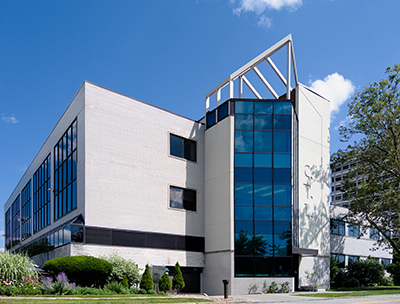 CTL Headquarters, Building A, in Shaker Hts, OH
CTL is the only company that, for over 25 years now, has been focusing on advancing ALL ASPECTS of immune monitoring by ELISPOT/FluoroSpot (collectively called ImmunoSpot®):
Our Contract Research Organization (CRO) implements cellular immune monitoring for our clients.
Learn more about the ImmunoSpot® technology.
CTL's Mantra
To help science progress by:
pioneering immune monitoring and elevating it to an exact science
creating hardware and software solutions that enable objective, transparent, and documented morphometric analysis
creating reagent solutions that standardize and expedite immune monitoring
supporting clinical trials and scientific efforts in immune monitoring
narrowing the gap between basic immunology and its application in health care