Fully-functional PBMC at your fingertips™
A library of genetically and immunologically characterized white blood cells
CTL offers a library of presently 400+ donors' PBMC that have been cryopreserved to maintain their full functionality, hundreds of aliquots from each subject. You therefore may repeat and expand experiments using the same cells, "indefinitely". These ePBMC have been characterized with respect to their T- and B-cell reactivity to SARS-CoV-2, HCMV, EBV, influenza, and other common recall antigens. Such cells are indispensable for antigen-specific T and B cell ELISPOT/FluoroSpot assay development and validation, as well as proficiency testing, with all of which CTL can assist. Entire studies can be conducted with these cells. Need a cohort of HLA-allele-matched donors? Interested in any other allele? We have dozens of subjects for most alleles at your fingertip, no IRB needed!
Search Database
Applications
Individual healthy donor cells are available in batches of up to 1200 vials for any application that requires live, functional PBMC.
| | |
| --- | --- |
| ELISPOT | Cytokine Protein Arrays (CPA) |
| NK assays | Cytokine mRNA Determinations (RT-PCR) |
| Tetramers/Pentamers | ADCC |
| Intracytoplasmic Cytokine Staining (ICS) | Transmigration Assay |
| Cytokine ELISA Assays | Cytotoxicity Assays |
| Cytokine Bead Arrays (CBA) | Toxicology studies |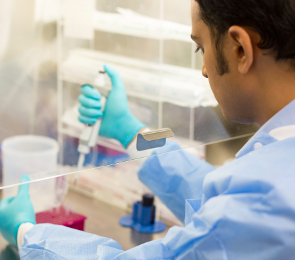 Characterization
Immune characterized PBMC are available in large batches of individual cryopreserved vials with predetermined frequencies of antigen-specific IFN-g, IL-2, IL-4, IL-5, IL-17 secreting cells.
Each batch of PBMC has been tested for reactivity in ELISPOT assays for Class I-restricted antigens: 32 Class I individual CEF-peptides and 2 Class I CEF-Peptide Pools and Class II antigens: 24 Class II individual CEF peptides, 1 Class II CEF-Peptide Pool, and 6 Protein antigens (Mosquito, Dust Mite, Mumps, Candida, PPD, PHA), as well as our new CPI antigen peptide pool, which was developed as a CD4+ specific positive control.
High resolution HLA-typed for three Class I loci (A, B, C) and four Class II loci (DRB1, DQA1, DQB1, and DP)
Fully characterized donor demographics, vaccination status and antigen reactivity.
Reference samples for designing your own experiments or for screening the reactivity of uncharacterized PBMC against your specific antigen or compound of interest.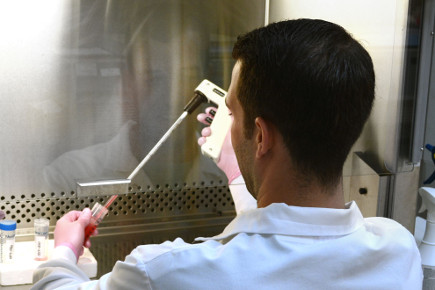 Convenience
ePBMC samples are isolated from leukocytes collected by leukapharesis and are frozen in CTL-Cryo™ ABC serum-free freezing medium.
The leukapharesis samples are collected in full compliance with HIPAA guidelines to eliminate any potential breach of privacy. They are tested for: HBsAg, HBcAb, HCV, HTLV I/II and STS by serology; as well as HIV I, HCV and WNV by NAT (nucleic acid testing).
No IRBs required – We've taken care of all ethical and regulatory compliance issues so that you can purchase donor samples matching your requirements with no hassle.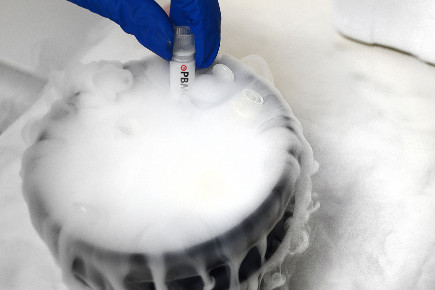 Instant Worldwide Availability
Shipped overnight within the continental US.
Shipments to Europe and Japan take approximately 3 days, with cells shipped in Nitrogen vapor at -180C.
ePBMC® are shipped in a cryopreservation container to ensure that their functionality is unaffected by the shipping, no matter where you are. Guaranteed!
For shipping outside of the US, please contact the distributor in your area, or contact us directly.