Ioana R. Moldovan, M.D., Ph.D.
Co-Director, CRO Laboratory
Personal Statement
The practice of monitoring the immune system to evaluate responses and changes in health and disease prior to and especially during therapy requires sophisticated approaches. Especially nowadays when cell- and gene therapy take center stage in clinical trials and personalized medicine, I have the privilege of working in a company that has elevated immune monitoring to the highest standards of excellence.
Education and Training
M.D., Institute of Medicine and Pharmacy, Bucharest, Romania. Major: General Medicine.
Ph.D., Iuliu Hatieganu Medical and Pharmacy University, Cluj-Napoca, Romania. Medical Sciences – Microbiology/Immunology.
Advanced Postdoctoral Fellowship from the National Multiple Sclerosis Society. Grant No. FA 1459-A-1
PECO-CEI Postdoctoral Fellowship from the French Research Ministry at the Curie Institute, Paris, France.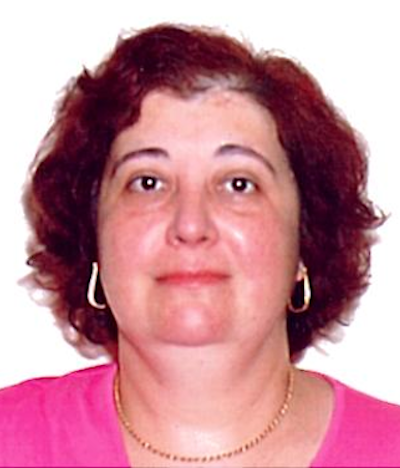 Publications
Ioana Moldovan, Oleg Targoni, Wenji Zhang, Srividya Sundararaman, Paul V. Lehmann. How frequently are predicted peptides actually recognized by CD8 cells? Cancer Immunol. Immunotherapy. 2016, 65, 847-855.
A. Y. Karulin, K. Karacsony, W. Zhang, O.S. Targoni, Ioana Moldovan, M. Dittrich, S. Sundararaman and P.V. Lehmann. ELISPOTs Produced by CD8 and CD4 Cells Follow Log Normal Size Distribution Permitting Objective Counting. Cells, 2015, 4, 56-70.
H. Ramachandran, J. Laux, Ioana Moldovan, R. Caspell, P. V. Lehmann and R. A. Subbramanian. Optimal Thawing of Cryopreserved Peripheral Blood Mononuclear Cells for Use in High-Throughput Human Immune Monitoring Studies. Cells, 2012, 1, 313-324.
W. Zhang, Ioana Moldovan, O. S. Targoni, R. A. Subbramanian, P. V. Lehmann (2012). How much of virus-specific CD8 T cell reactivity is detected with a peptide pool when compared to individual peptides? Viruses, 2012, 4, 2636-2649.
Ioana R. Moldovan, Jorge E. Osorio, Joseph N. Brewoo, Paul V. Lehmann, Dan T. Stinchcomb and Magdalena Tary-Lehmann (2012). Immunogenicity and Efficacy of a Tetravalent Chimeric Dengue Vaccine (DENVax) in Nonhuman Primates. BIT's 3rd World DNA and Genome Day, p. 101.
J. E. Osorio, J.N. Brewoo, S. J. Silengo, J. Arguello, Ioana R. Moldovan, M. Tary-Lehmann, T. D. Powell, J. A. Livengood, R. M. Kinney, Claire Y-H Huang and D. T. Stinchcomb (2011). Efficacy of a Tetravalent Chimeric dengue Vaccine (DENVax) in Cynomolgus Macaques. Am. J. Trop. Med. Hyg. 2011, 84, 978-987.
Clara M. Pelfrey and Ioana R. Moldovan. Epitope mapping in multiple sclerosis (MS) using the ELISPOT assay. From: Methods in Molecular Biology, 2005, 302, 219-236.